Ramblin' Man Fair is delighted to announce TROOPER as its official Ale for this year's festival which takes place in Mote Park in Maidstone, Kent over the weekend of 25th and 26th July 2015.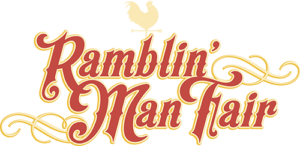 TROOPER was the #1 requested beer when festival attendees were asked what they'd like to see at Ramblin' Man Fair andthis will be the first time TROOPER has been available at all the main bars at a festival.
This Premium British beer was personally designed and developed by IRON MAIDEN vocalist Bruce Dickinson alongside Martyn Weeks, Head Brewer at the Robinsons family brewery in Cheshire.
To ensure the beer reaches Mote Park in the best condition possible, the night before the festival a special batch of TROOPER will be filled into aluminum kegs before making the 256 mile journey from the Robinsons brewery in Stockport down to Ramblin' Man.
As one of the foundersof Ramblin' Man Fair, Gary Turner, a real ale enthusiast and qualified beer festival judge, commented:
"We are delighted to welcome Trooper as The Official Ale of Ramblin' Man Fair. The deep golden ale created by Iron Maiden and handcrafted by Robinsons has a true depth of character. It's roasted malt and zesty hop aroma combined with its strong malt flavours make it the perfect ale to drink whilst listening to great music. We know the Ramblin' Family will be delighted to know the quality of ale they will be drinking".
TROOPER recently celebrated its 2nd birthday and has already proved hugely successful both in the UK and overseas, where it is available in 42 countries
Ramblin' Man Fair is set to become the must see event for discerning festivalgoers. A quality musical line up with a number of UK exclusive performances will be coupled with excellent amenities throughout, including gourmet food, a beer festival, the best in music cinema, luxury camping and accommodation packages and more. The event's unique experience will transform Ramblin' Man into a staple of the UK festival season.
Ramblin' Man will take place in the beautiful Mote Park in Maidstone, Kent – the garden of England. The park is one of the largest in South East England with more than 450 acres of mature parkland and a 30-acre lake. With multiple travel links via train (Ashford International, Maidstone East and Maidstone West in close proximity) and road (with three park and rides available around Maidstone), the festival site is also perfect for European festival goers with easy links to the London airports, the Channel and Ferries to and from mainland Europe.
Visit the Ramblin' Man website for full details on the line up, tickets and travel – www.ramblinmanfair.com