Trooper are proud to sponsor Peter Hickman at this year's Isle Of Man TT.  Look out for the Trooper Triumph (aka 'The Beast') in the Supersport class (and we got a cheeky little sticker on the other two Smiths Racing bikes as well).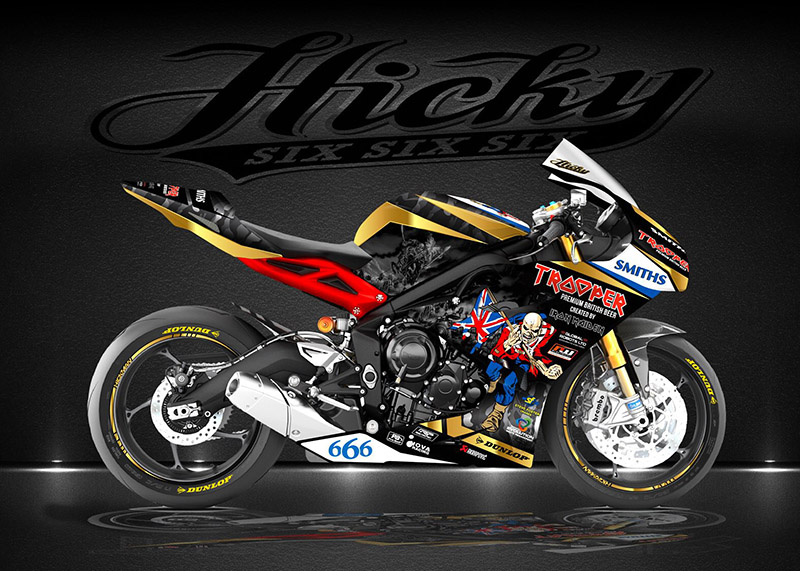 Best of luck to Hicky and the team!  (and a quick plug for the Trooper hoodies that went down so well last year – https://www.peterhickmanmerchandise.com/)
If you fancy a wee Trooper while you're on the Island, we're in stock at:
Sidings – Station Road, Castletown
Bar Logo – Parliament Street, Ramsey
Hawthorn Bar Bistro – Main Road, Union Mills
Marine Hotel – Shore Road, Peel
Railway Inn – Main Road, Union Mills
Creek Inn – Station Place, Peel
Trafalgar Hotel – West Quay, Ramsey
White House Hotel – Tynwald Road, Peel
Thirsty Pigeon – Victoria Street, Douglas
Ginger Hall Hotel – Ballamanagh, Sulby
Sulby Glen Hotel – Main Road, Sulby
Tapps – Main Street, Castletown
Castletown Football Club, Castletown
Railway Station Hotel – Port St Mary
The Sound Cafe – Sound Road, Cregneash
And look out for Trooper Light Brigade pies from Ballakelly Farm – onsale in the TT grandstand and many other outlets!