The TROOPER TRAIL marches into Manchester and takes over 15 central Manchester pubs from November 1st until 31st January.
The trail, which will be hosted by 15 venues across the city, rewards drinkers with TROOPER prizes and merchandise for drinking a pint of TROOPER in each pub until January 31st 2019.
To take part in the TROOPER trail, simply visit one of the pubs listed below, grab a TROOPER trail leaflet and claim a stamp in each venue. Completed leaflets can be exchanged for TROOPER prizes at Hard Rock Café in Manchester.
The venues taking part in the TROOPER trail are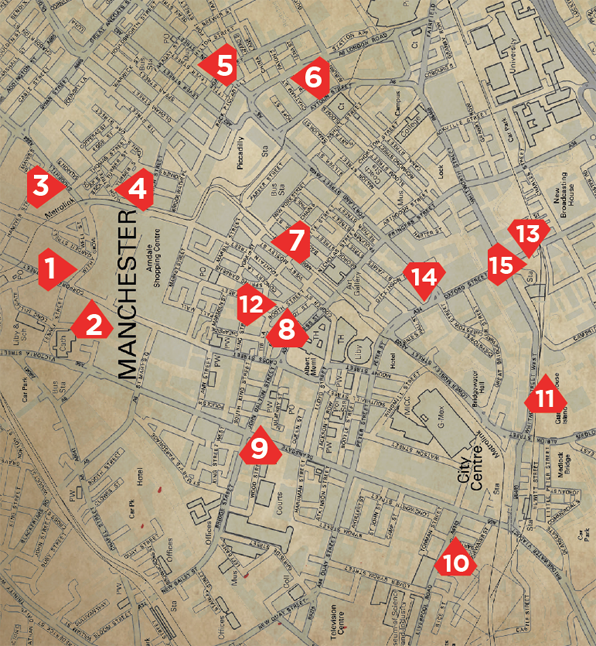 • Hard Rock Café – The Printworks, Exchange Square, M4 2BS
• Old Wellington – 4 Cathedral Gates, M3 1SW
• Lower Turks Head – 36 Shudehill, M4 1EA
• English Lounge – 64-66 High Street, M4 1EA
• Crown and Anchor – 41 Hilton Street, M4 1EA
• Waldorf – 12 Gore Street, M1 3AQ
• Bank – 57 West Mosley Street, M2 3FF
• Directors Box – 37 Booth Street, M2 4AA
• Sawyers Arms – 138 Deansgate, M3 2RP
• Ox Noble – 71 Liverpool Road, M3 4NQ
• Bunny Jackson's – 1 Jack Rosenthal, M15 4RA
• The Vine – 42-44 Kennedy Street, M2 4BQ
• Salisbury – 2 Wakefield Street, M1 5NE
• Paramount – 33-35 Oxford Road, M1 4BH
• Grand Central – 80 Oxford Road, M1 5NH
The TROOPER trail runs from November 1st until January 31st 2019.
For more information on TROOPER: