Competing in just his second year at the TT, Peter Hickman put in a stunning performance in Tuesday afternoon's Superstock race to claim fifth place on the Briggs Equipment BMW. The Louth-based rider was in contention for a podium finish and was only denied when he ran low on fuel on the final lap whilst he narrowly missed out on his first 130mph+ lap with a second lap speed of 129.954mph.
The 28-year old opened up with a lap of 129.178mph to slot into sixth place and improved second time around with the aforementioned 129.954mph, just a fraction outside the magical 130mph barrier. It still kept him in sixth place though but a lap later he was up to fifth, less than ten seconds adrift of third placed James Hillier. The final podium position was anyone's but it was Lee Johnston who prevailed with a final lap of 130.851mph. Peter was left to ponder what might have been as although fifth place was still an excellent result, he ran out of fuel coming out of Governor's Bridge which not only cost him his first 130mph+ lap, it also meant he lost all chance of third place.
In Monday evening's 4-lap Supersport race, Hicky took the Trooper MV Agusta to 21st place but a battery issue prior to the race led to a last-minute change and the bike refused to fire after the pit stop, dropping him all the way down from 13th to 28th. Despite losing three minutes trying to get the bike to re-start, he valiantly continued and with a final lap of 123.921mph he climbed back up to 21st. If it hadn't been for the lost time, he'd have finished in 8th place!
Peter Hickman: "I'm gutted I ran out of fuel towards the end of both the second and fourth laps of the Superstock race, especially on the last lap as the bike completely died coming out of Governor's Bridge. I was in 2nd gear so pulled the clutch in and literally rolled across the line. Had it not been for that, it could have been third and had my first ever 130mph lap. Everything else was mint and although I'm disappointed, I'm also pleased as it's my best ever TT performance."
"Five minutes before the start of the Supersport race, we were told we had to change the battery and that was what caused the bike not to start and I lost an awful lot of time. My pace at the end was excellent and to lap at almost 124mph was very pleasing so it was a shame the result didn't match the performance. It could have been eighth place had it not been for the problem, but it was still a very enjoyable race."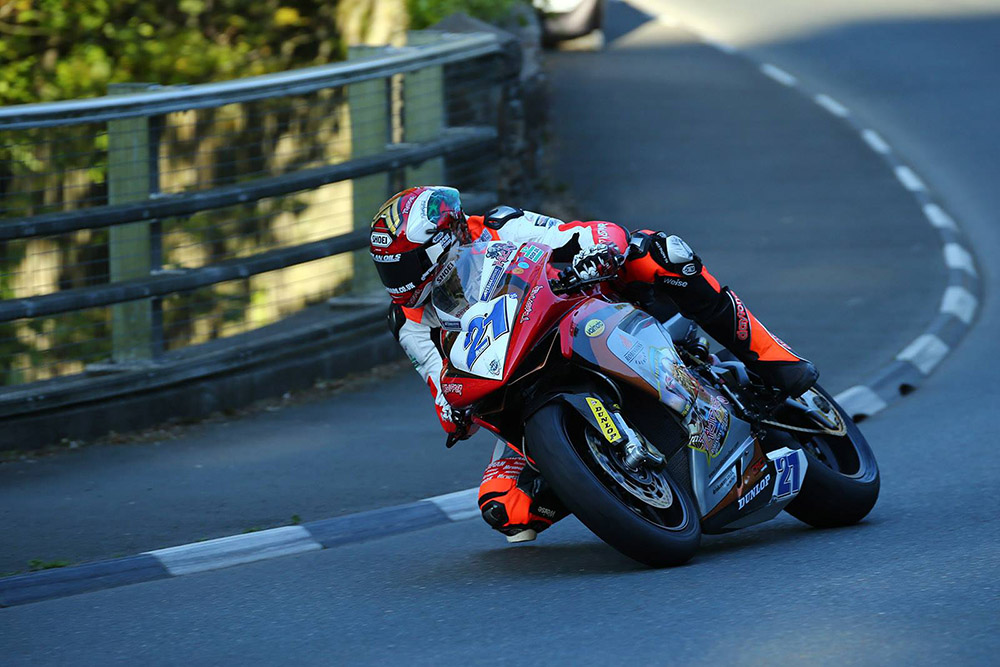 Lee Hardy, Team Owner: "I'm made up with today's Superstock result. It was a very fast race and Peter was lapping quicker than before, getting quicker and quicker with each lap. We were struggling with the fuel slightly due to a mapping issue which denied Peter a chance of a rostrum but fifth place was fantastic for everyone. It's brilliant for Hicky and for the whole Briggs Equipment BMW team in their first time at the TT."
"We had a battery issue prior to the Supersport race which meant a last minute change and it was the different battery that caused a problem at the pit stop. The end result of 21st doesn't show the true potential of the MV and had it not been for the lost time, it would have been a top ten finish which would have been brilliant. Nevertheless, completing the four laps was a terrific effort and I'm pleased for everyone at Trooper. The sponsorship and publicity has been mega and we're all really happy so it bodes well for the future."